Kempis urges his readers to "desire and seek … nothing but the will of God and the good of your neighbor" (2,4).  In doing so we will see how every person "represents" (also rendered "shows forth") the goodness of God.  We are not "totally depraved" as some Christians would have it.  All persons have the capacity for goodness even if it has been some time since they have practiced the virtues.
Maybe Isaiah's most famous prophecy of the Suffering Servant comes in reading chapters 52 and 53 of his book proclaimed during the Good Friday Passion service.  We hear of God's favored one, an innocent man spurned, "a man of suffering." "pierced for our offenses, crushed for our sins," bearing the guilt of all, silently going to His death, and giving His life for us.  The words in the headline close this reading.
Kempis implores us to see goodness all around us.  God created all things good, and when man came along all was declared "very good" (see Gen 1).  So all creation is a lesson in God's goodness — He made it all and sustains it all in being.  While the world is fallen because of sin, God did not intend it that way from the beginning and, of course, we await a new heaven and a new earth (see Rev 21:1).  Meanwhile, we are called to help usher in God's kingdom here and now (as we petition in every Our Father).  We don't settle for sin but are to pray and work constantly to bring ourselves and others out of the muck.  Jesus did the heavy lifting in dying for all sinners.  But He didn't take away our ability to reject his free gift.
God made us very good.  The entrance of sin into the world (see Gen 3) severely tarnished the human race.  But we don't deny the goodness nor the extraordinary lengths through which God in Jesus went to redeem us.  Who are we to declare worthless what God has called good?  Who are we to hold in contempt whom Jesus pardoned?
Father, forgive us, for we know not what we do (see Lk 23:34).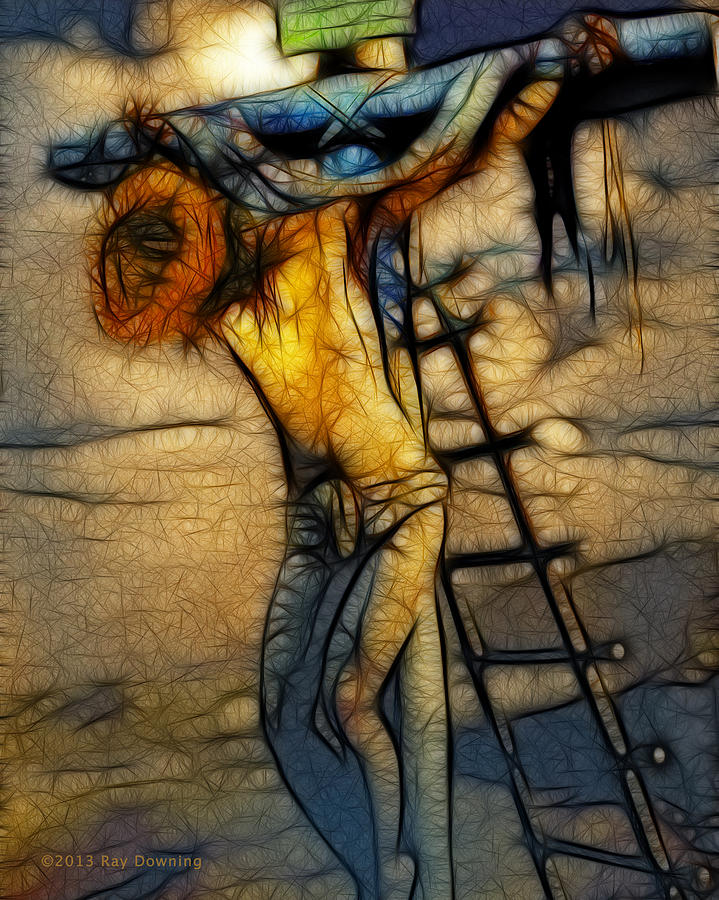 Stained Glass (2013) by Ray Downing