INTRO
With Christmas break from school comes a breather, a chance to unwind, and a blog post (with a few more sure to follow in the next couple of weeks).
SCRIPTURE
As many times as I've heard or read the story of Zechariah and the angel (Lk 1:5-25), I never fully processed the verse in the headline. The angel's first words to the startled and fearful man were "your prayer has been heard" (v. 13). This leads me to wonder if Zechariah still was praying, hoping against hope, for a miracle for his wife, Elizabeth, even though her child bearing years were past her. If so, then why do we soon hear of his doubt when his fervent prayer has been answered? More likely, his heartfelt prayers ended years before when he knew that pregnancy was out of the question for Elizabeth. He may well have been thinking: "Now you tell me this?! Where were you twenty years ago when this was still possible and I was in much better shape to be a dad?!" His skepticism is understandable. And did you ever think what his interaction with his wife was like when he got home? He is now speechless and she must wonder what in the world is going on. He was certainly a literate man being a priest. Was Elizabeth also literate? Did he write down what happened or did he leave her in suspense wondering what was going on? Did he eagerly have relations with her or did he ponder all of this for a time before becoming intimate with his bride? We come to realize that Elizabeth knew at least some of the story because she names the child John (v. 60), the name the angel told her husband the child should be called (v. 13). Whatever the case may be, all's well that ends well. Mary comes to visit her cousin (clearly not her first cousin because the Blessed Mother was probably fourteen and Elizabeth maybe forty years her senior — maybe Mary's mom, Anna's older cousin?) six months later and leaves about the time John is born and Zechariah finds his voice. Imagine how the old man must have excitedly related his angelic encounter some nine months earlier. How the couple must have discussed the words of the angel and how they would be made manifest:
he will be great in the sight of [the] Lord … He will be filled with the holy Spirit even from his mother's womb, and he will turn many of the children of Israel to the Lord their God

Lk 1:15-16
With what wonder did they watch this child grow, praying with him, and teaching him the Scriptures, especially the exploits of Elijah (see v. 17), before finally sending him on his way to fulfill his mission for his cousin Jesus. It makes one wonder how often the two boys were together in their early years and what there interaction was like. In the end, John gains life by losing his head and Jesus gives us all life by losing his life.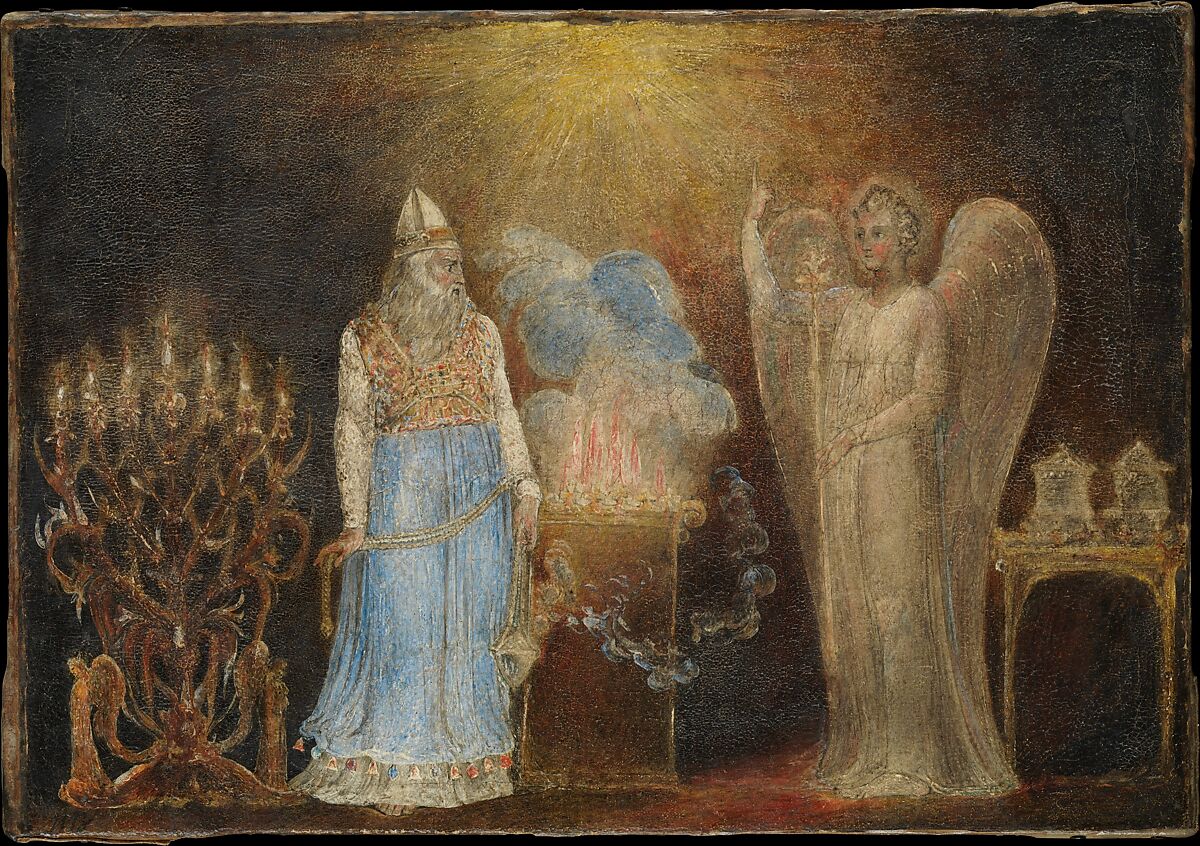 VACCINE ETHICS
I have been following with great interest discussions in certain Catholic circles about the ethics of developing and taking vaccines. This revolves around the issue of the use of fetal cell lines of aborted children during development and/or testing of the vaccines. Both of the current coronavirus vaccines being administered have been tested on such cell lines but not developed from them. A third, still not approved, is much more problematic as it was developed from such a cell line. Can the first two be taken in good conscience? Yes, but with caveats. Before making a decision, start with the following two articles, the first which has a link to the USCCB statement on this matter, the second which helps to lay out the case as well as address a harder line stance from a handful of bishops:
As COVID-19 Vaccinations Begin, Ethical Issues Remain in Play (National Catholic Register)
A Corrective to the Schneider Statement on the COVID Vaccines (Catholic Culture)
I encourage everyone to pay close attention to this matter. Both of the sites above are very helpful in keeping abreast of latest developments.
CATHOLIC ROMANS
I mentioned in the last post the St. Paul Center app. A series that appears there features several different speakers working through Paul's Letter to the Romans. If you, as I used to, think of the Gospels as Catholic and Paul as Protestant, this is an indispensable listen that will disabuse you of that notion. You will be blown away. In addition, may I recommend for your bookshelf Romans from the Catholic Commentary on Sacred Scripture by Scott Hahn (if you prefer audio, see this older version here). I had been waiting for years for a solid Catholic commentary on Paul's longest and most controversial letter and was ecstatic when it came out, devouring it immediately.
BOOKS
I can't wait to begin Peter Seewald's mammoth first volume of his biography of Pope Benedict XVI that just came out in English. Benedict is the longest living pope in history and will celebrate his 94th birthday on April 16 and his 70th anniversary as a priest on June 28, God willing.
But first I must finish the excellent A Church in Crisis by Ralph Martin. More than two-thirds of the way through but I can already highly recommend it to anyone troubled by the state of the Church today (and that should be everyone who is paying attention — and a great gift for those who are not). Martin pulls no punches in his evaluation of where things stand and what must be done.
As I always like to be working through more spiritual reading each day, I have only recently begun Classic Catholic Meditations by the Dominican Bede Jarrett, but can already recommend it without reservation. Each meditation is a bit shy of three pages but every one is power-packed: a solid theological truth is expounded upon clearly, concisely, and understandably giving the reader much food for contemplation.
PRAY FOR JOE BIDEN
I will be writing more about this in coming days, but for now, just pray for Joe Biden. There is much to criticize about his stance on vital Catholic doctrines, but I have heard little, if anything, about the most important thing we can do: pray. So, I invite you to pray, as I do, for the next president that he may be thoroughly Catholic in thought, word, and deed, in his governing and in his personal life.