Of the 265 former popes, none ever completed his ninety-fourth year. So, congratulations and many blessings to Joseph Ratzinger (Pope Emeritus Benedict XVI) on his birthday today. Furthermore, in three days it will be sixteen years since he became pope. Finally, another milestone just around the corner will be his seventieth anniversary as a priest on 29 June.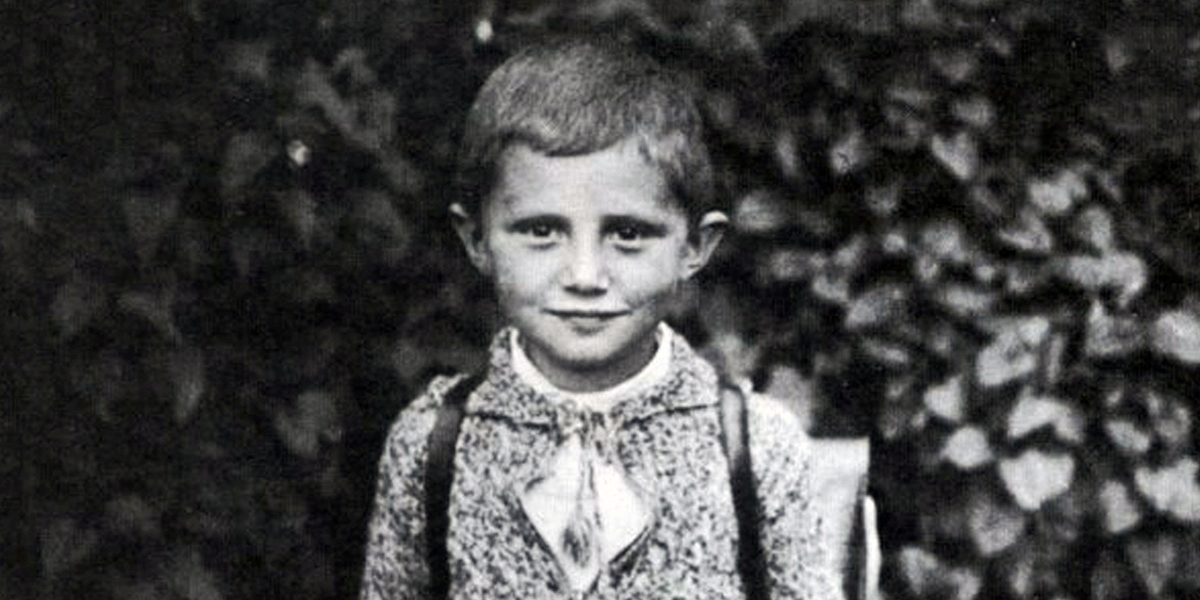 I have over two packed shelves of his work or books about him or his theology, although his writings alone could fill a small library. So many books so little time! The one I am most looking forward to getting to (summer reading!) is Peter Seewald's Benedict XVI: A Life (Volume I: Youth in Nazi Germany to the Second Vatican Council, 1927-1965). I just discovered the second and final volume is coming out in November so I need to have the initial tome done by then (only 463 pages of text — no sweat).
For those who haven't read anything of his, the three volume Jesus of Nazareth series that he wrote while pope is the best place to start. Another of his writings, coming much earlier is his famous Erasmus Lecture that tells the reader much about his approach to interpreting Scripture (he is a world-class Bible scholar) — an approach I attempt to emulate.
We were blessed to have him as priest, theologian, and pope. There is no question in my mind that one day, maybe not so far off, "saint" will be added to that list.
Long live Benedict!
TODAY'S READINGS
After recalling the Apostles, they had them flogged,
ordered them to stop speaking in the name of Jesus,
and dismissed them.
So they left the presence of the Sanhedrin,
rejoicing that they had been found worthy
to suffer dishonor for the sake of the name.

Acts 5:40-41
This excerpt from today's first reading (Acts 5:34-42) should give us much to ponder. We heard yesterday of the Apostles arrest by the Jewish religious leaders. Today, the verdict (substantially lightened by an impassioned speech of one of the Jews most respected teachers) is reached and the punishment imposed, as we just read.
The chance (opportunity?) to "suffer dishonor for the sake of the name" is increasing daily in this land. Are we so intent on spreading the Word that we are willing to suffer this fate as well? And can we truly say we would rejoice in it? We should. Jesus never promised us a rose garden (as the song goes) here on earth (cf. Mt 16:24-26). But he promises mansions for those who persevere in faith until the end (Jn 14:2).
Consider the wise words of Gamaliel, the aforementioned respected teacher
[I]f this endeavor or this activity is of human origin,
it will destroy itself.
But if it comes from God, you will not be able to destroy them;
you may even find yourselves fighting against God.

Acts 5:38b-39
May we never compromise on the truth (which "comes from God") or put our light under a bushel basket for anything in this world. If God is for us who can be against? Our Father is bigger than the devil.
No one was more scorned and falsely accused than our Lord. Is the servant any better than his Master (Jn 15:20)? May each of us be the "good and faithful servant" who will be greeted on judgment day (the moment of death) with these joyous words:
'Since you were faithful in small matters, I will give you great responsibilities. Come, share your master's joy.'

Mt 25:21 and 23
And they are all small matters, even death itself, compared with life eternal.
—–
A final note: Today the daily readings begin working through John 6 that concludes with the Bread of Life discourse that so greatly informs Catholic theology on the Eucharist. Pay close attention to the readings and find helps digging deeper all over the internet (here is a good place to start).
God bless.