From yesterday's gospel reading (Lk 2:22-35), the last recorded words of Simeon to Mary at her presentation of Jesus in the Temple.  I have long wondered about this prophecy and had hoped to find some good extended commentary or a scholarly article on them.  The commentaries I have do not deal with this extensively and I have temporarily lost access to databases that may yield more information.  I did find this (from a simple Google search) that has some helpful commentary and quotes from the Church Fathers.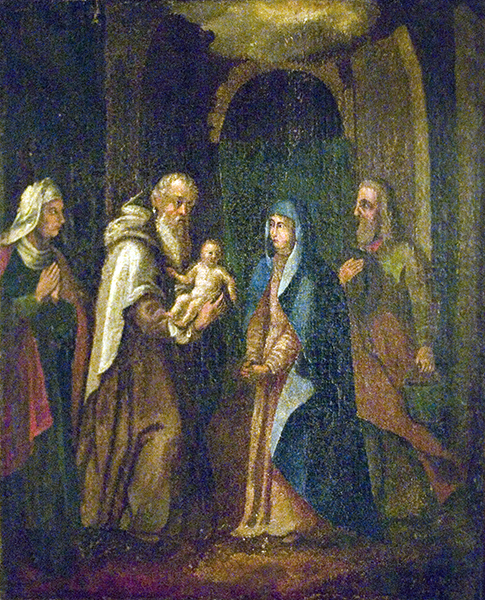 From a church sacristy in Czestochowa, Poland
If anyone can point me to a scholarly article that dives into Simeon's prophecy it would be greatly appreciated.